Who We Are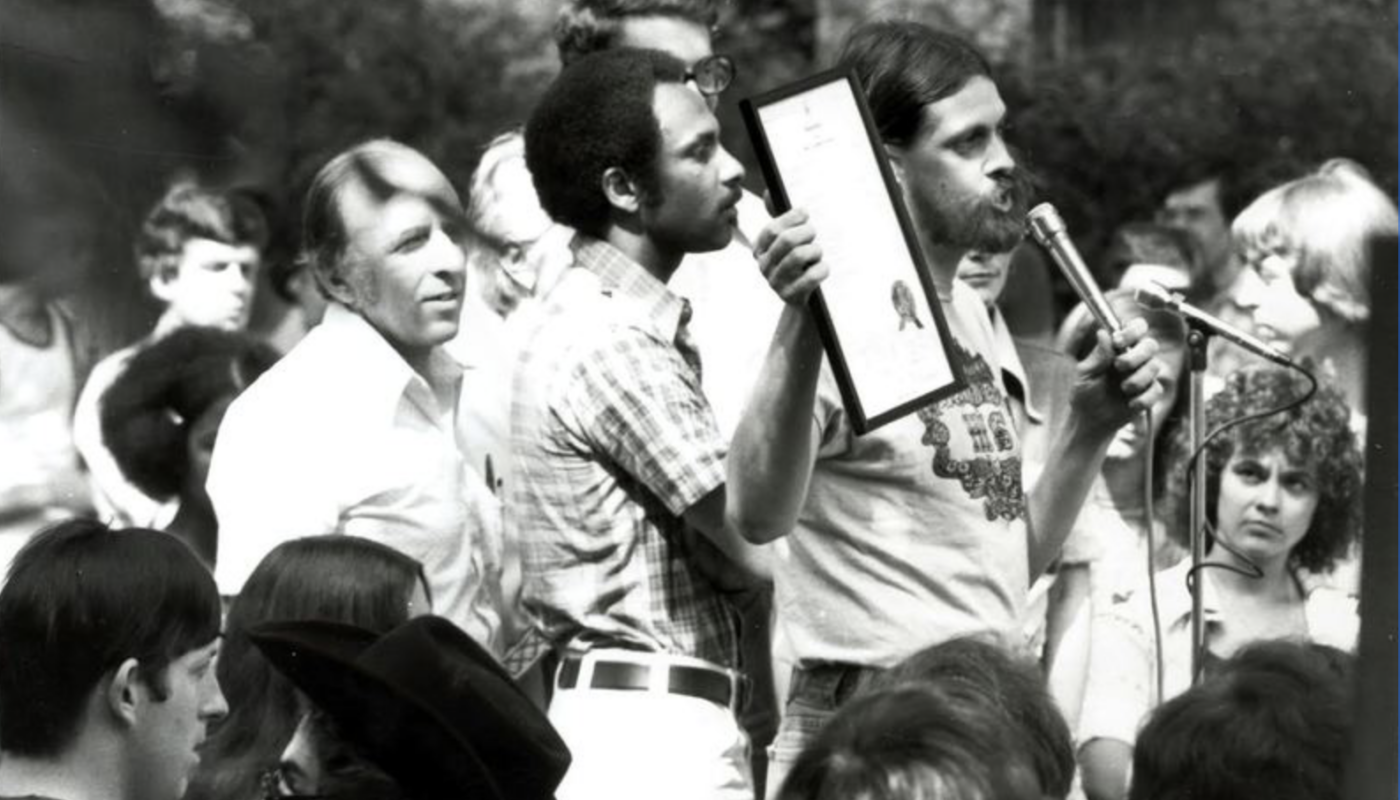 Rainbow History Project's mission is to collect, preserve and promote the history and culture of the diverse LGBTQ communities in metropolitan Washington, D.C.
We are an all-volunteer, nonprofit organization and membership is free. We invite you to get involved.
Sign up for our email list for news and information about collections, events, volunteer opportunities and other announcements.
Our commitment to diversity
Rainbow History's mission can only be accomplished if our collections, volunteers and programming fully reflect and represent Washington, D.C.'s diverse LGBTQ communities and allies. We are committed to seeking out the active participation and involvement of individuals of all backgrounds—particularly those from under-represented groups—who are committed to RHP's goals.
We honor and include all who identify as LGBTQIA2S(plus). To make this website more screen-reader and visual-processing friendly, we have chosen to use the initialism LGBTQ throughout the website. We welcome you to contact us about our language use.
Our work
Rainbow History's physical collection of documents, manuscripts and photographs has its home at the DC History Center. Our online archives contain more than 1,400 searchable items. We continually collect materials, information and stories that reflect the diversity of the D.C.-area LGBTQ community. We have several ongoing programs, including:
Our history
In 2000, frustrated by failed attempts to identify archives and sources of information about LGBTQ history in metropolitan Washington, D.C., Mark Meinke placed a notice in the Washington Blade for a community discussion about the problem. In November 2000, Charles Rose, Bruce Pennington, Jose Gutierrez, James Crutchfield and Meinke met at the former CyberStop Café at 1534 17th Street N.W. The outcome was to create the Rainbow History Project to preserve our community's memories. Meinke served as RHP's chair for several years.
Watch a Facebook stream of a 20th anniversary public program about Rainbow History's 2000 founding and early history, featuring some of the first volunteers.
The Rainbow History Project, Inc.
www.rainbowhistory.org
info@rainbowhistory.org
P.O. Box 73176
Washington, DC 20056-3176
Our Nonprofit Status
Rainbow History Project public documents
The Rainbow History Project (aka Rainbow History Project Foundation) is a nonprofit District of Columbia corporation. It is a charitable and educational organization, and it is tax-exempt under Section 501(c)(3) of the Internal Revenue Code (TIN: 31-1777636). Contributions to Rainbow History are deductible to the full extent permitted by law.
Donate an item to our collection
Rainbow History Project continually collects materials to ensure that the history of the D.C. area's LGBTQ community is documented and can be shared with future generations. Your materials are important and RHP is interested!