Panel Discussions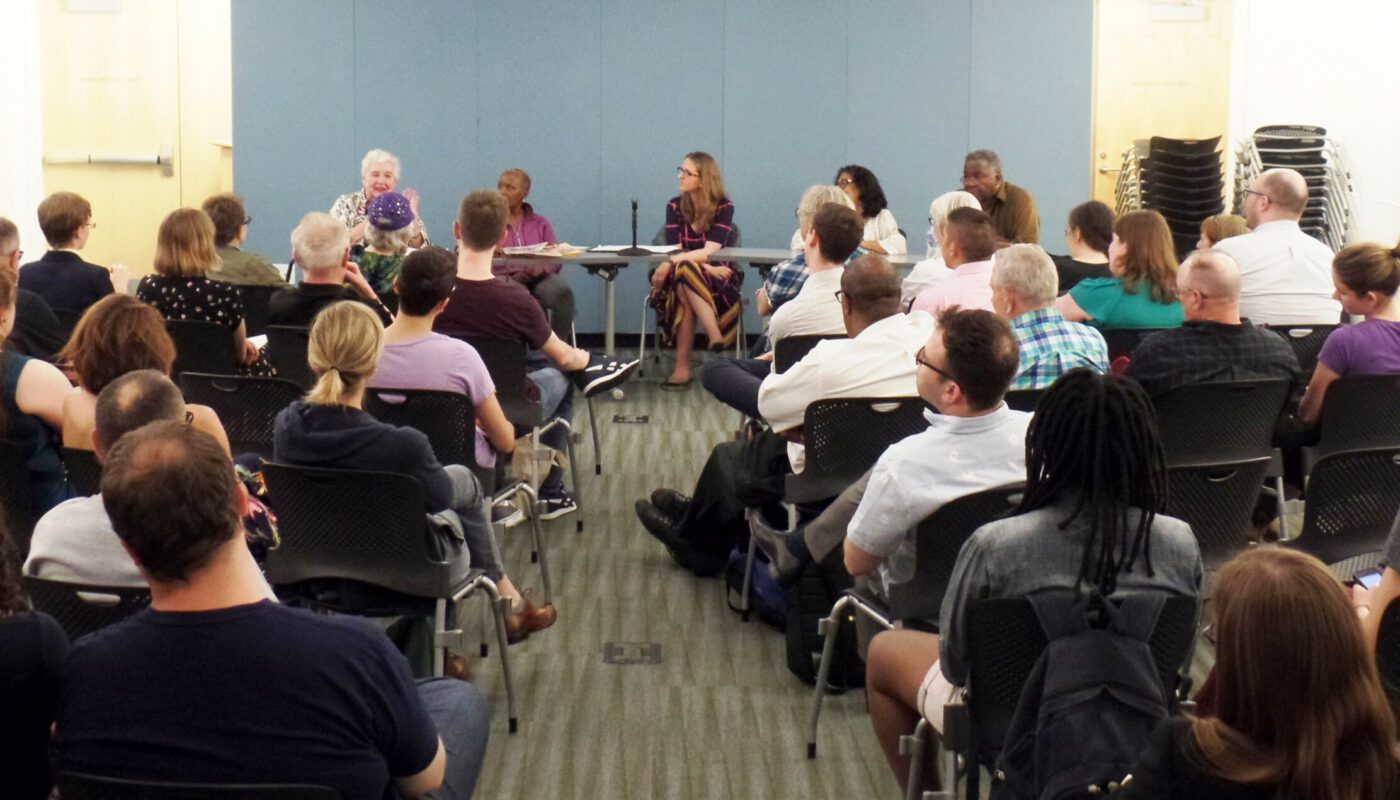 Rainbow History Project regularly organizes panel discussions on a wide variety of topics related to the history of the LGBTQ community in the D.C.-area. These presentations are accessible to all and feature panelists with expertise and first-hand knowledge of the subject. There's always time for audience questions.
The panels are open to the public and RHP is committed to offering them in welcoming, Metro-accessible, ADA-compliant spaces.
Recent programs
October 2022
Researcher Brian L. Miller, author of Here Because We're Queer: Inside the Gay Liberation Front of Washington, D.C., 1970-1972. Watch at the RHP YouTube site.
Sign up for Rainbow History Project's email list to be in the know about upcoming programs, to suggest an idea for a future panel or to help coordinate an event.
Watch past panel discussions
Many of our past public panels and programs have been recorded and are available for viewing on the RHP YouTube channel.