There are many things to know about the multi-faceted, multi-talented Jill Strachan, but here's just one: She has a voice, and she understands the power of the stories that voices tell.
First, she has a voice as a singer—a soprano and former general manager of the now-dissolved Lesbian and Gay Chorus of Washington. As a former board member of SMYAL, an LGBTQ youth advocacy organization that is approaching its 40th anniversary, she helped to heighten the issues of young people to the LGBTQ community as well as the wider Washington, D.C., community. And most recently, she's found a voice as a writer—a voice that has come into its own in her recently published memoir, Waterfalls, The Moon and Sensible Shoes—One Lesbian Life. The collection of 12 pieces includes "inner conversations" about her sexual identity in the mid-1970s, through today, told through reflections on the relationships, feelings and experiences that make up her lesbian life.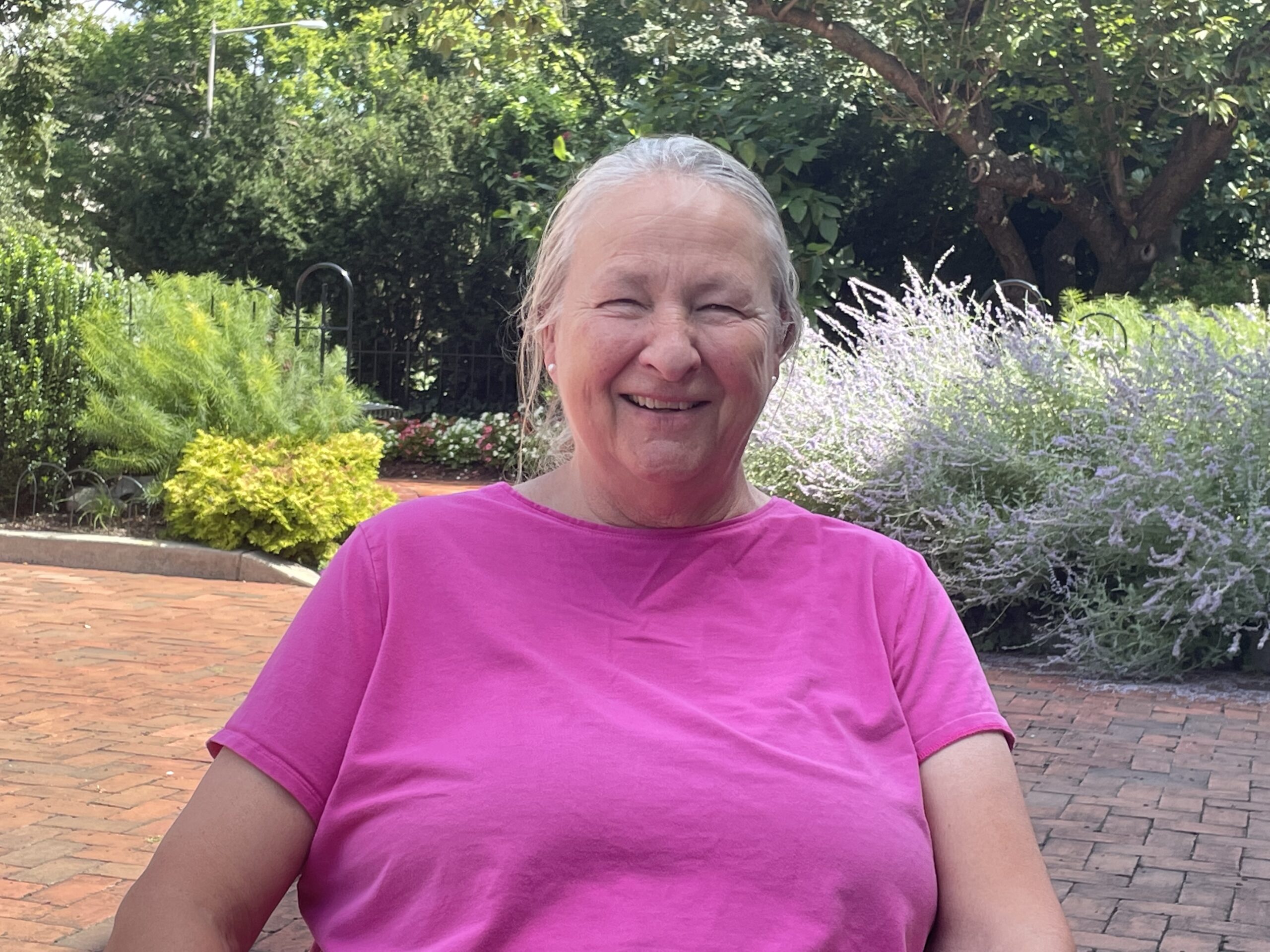 Strachan was featured in August during Outwrite, D.C.'s annual LGBTQ literary festival, part of the D.C. Center for the LGBTQ Community. Strachan's session, "The Power of Story," was sponsored by the Rainbow History Project. In the virtual session, Vincent Slatt, RHP's director of archives, interviewed Strachan about her writing journey and the power of storytelling, especially by the LGBTQ community. Lise Bruneau, an actress and friend, Zoomed in from New York, where she was appearing on stage, to read two excerpts from the memoir and to add her own thoughts on the power of stories.
RHP named Strachan a 2015 Community Pioneer in recognition of her many contributions to the Washington LGBTQ community. As part of the process, she gave RHP her oral history, which "sparked something in me about my story," she said during the Outwrite session. Her writing was greatly aided by boxes of decades of letters and other correspondence from family and friends, written in a decidedly pre-electronic communications era. ("An email is NOT a letter," Strachan says unequivocally.) She found that the letters and her own journals were a lens not only of others' lives but also her own.
Strachan chose not to read her work during the book launch, author tour and Outwrite. "I tend to cry when I get emotional," she admitted over a post-Outwrite coffee. Instead, she asked Bruneau, whom she knows from her many roles at D.C.'s Arena Stage, Mosaic Theater, Theater J and Shakespeare Theater Company as well from Taffety Punk, the resident theater company at Capitol Hill Arts Workshop, where Strachan was executive director. She knew that Bruneau could elevate the words. "I think she's really just spectacular," Strachan says.
Strachan is slowly at work on a second book and sings with Not What You Think, a small a cappella group spin-off from the Lesbian and Gay Chorus of Washington, which focuses on songs of social justice. She's adamant that in today's political climate, storytelling can and should have an activist, social justice role in today's war on trans youth and an onslaught of "Don't Say Gay"-type policies. "As LGBTQ people, we have to tell our stories now more than ever," she says. "We all need stories. We must be a voice that tells younger people what's out there in life."
It's the power of stories in and from the LGBTQ community—in life, not only in the pages of a book.
Learn more
Watch the Outwrite recording of "The Power of Story," sponsored by Rainbow History Project.
Read "Pete and Me" a short piece from Waterfalls, The Moon and Sensible Shoes—One Lesbian Life published in the August 4, 2022, issue of Metro Weekly.
Request to listen to Jill Strachan's 2014 RHP oral history.
The Lesbian and Gay Chorus of Washington archives are part of the Rainbow History Project collection housed at the DC History Center; the archives are MS 0764.XII. 
Waterfalls, The Moon and Sensible Shoes—One Lesbian Life is available wherever you buy books.