Noted Washington playwright Alan Sharpe remembers coming to D.C. and first encountering an array of publications created by LGBTQ African Americans. "It was eye-opening, and I started collecting them," Sharpe says of the periodicals. "When I saw something new, I picked it up. So many periodicals were underfunded and didn't last long."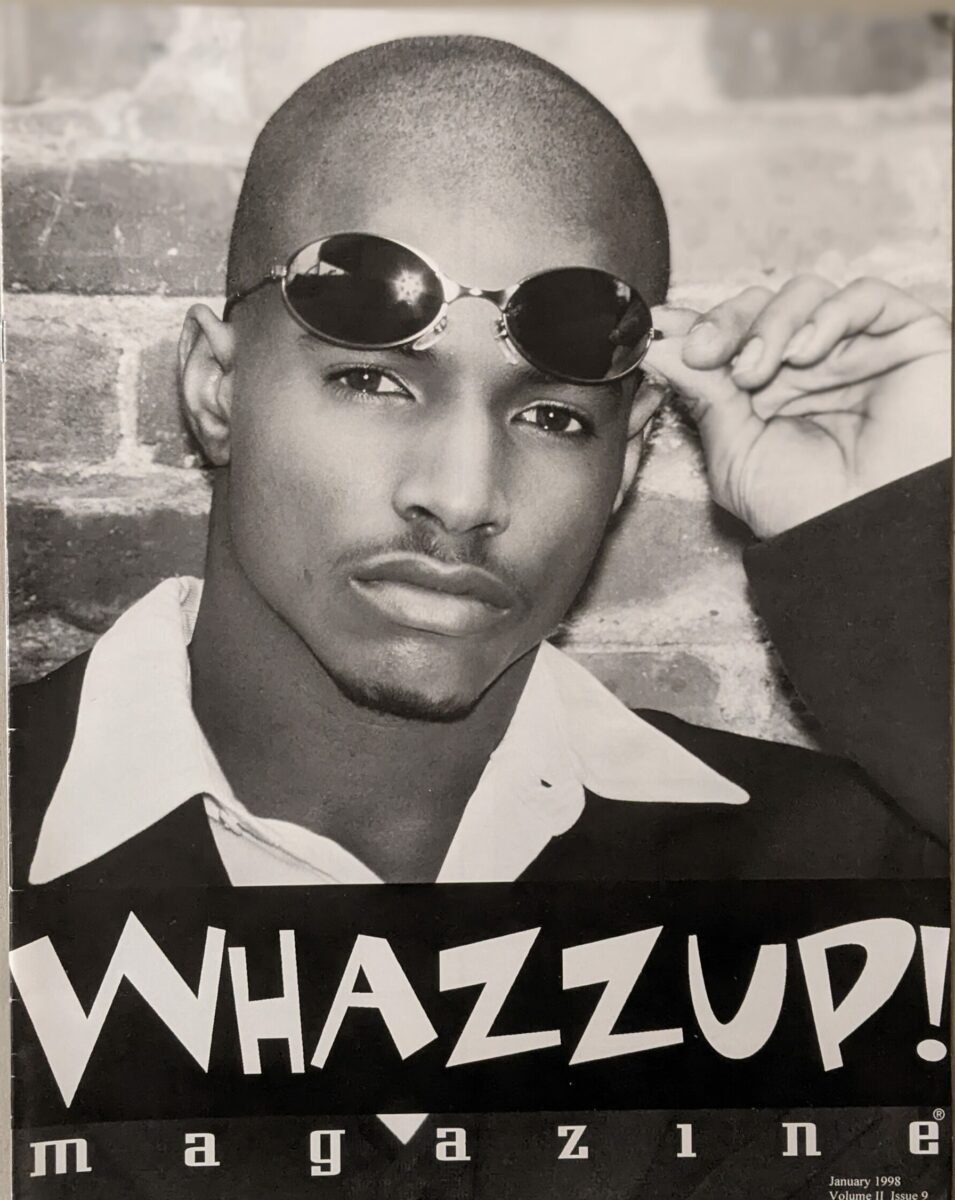 In 2021, Sharpe was named a Rainbow History Project Community Pioneer in recognition of his contributions to LGBTQ culture in D.C. He says the recognition inspired him to donate a large box of materials to RHP's archives, which included multiple editions of 10 different magazine titles about LGBTQ African Americans.
In August, RHP volunteer Donald Burch III and local artist and fellow collections donor Wayson Jones helped organize periodicals and other materials donated by Sharpe and Jones.
Jones donated issues of seven different titles from the LGBTQ African American community, as well as photographs of D.C. gay African American men at the 1995 Million Man March, several files of documents and a few reels of artistic performances he did in the 1980s with his friend and collaborator, the poet Essex Hemphill.
At the August archiving session, Jones says that he "almost fell out" when Vincent E. Slatt, RHP's director of archiving, brought out the publications—some underground, some broadly distributed. "It was almost the same emotional feeling as seeing them for the first time," he says.
In addition to periodicals, Sharpe donated newsletters from gay African American groups, event fliers from the 1980s and 1990s and paperwork related to ICAN, the Intercity AIDS Network.
"Because of these donations, and materials from previous donors, RHP now has a significant number of issues from 15 specifically black LGBTQ publications and scores of issues devoted to coverage of the black community in general magazines," Slatt says.
"Periodicals like these capture lives and lifestyles and moments forever," Sharpe says. "They are like a time capsule."
The periodicals donated by Jones and Sharpe fill gaps in existing RHP collections, building out issues of:
The donation also mean African American magazines that are entirely new to the RHP archives including:
The Right Angle: Where Gay Conservatives Intersect (4 issues; 1993-1997)
If you have additional issues of any of these magazines that you would like to donate to the Rainbow History Project archives, or if you have other magazines or files you'd like RHP to preserve, use our Donate to the Archives form to start a conversation.
More information can be found from the finding aids: