Become an Oral History Narrator or Volunteer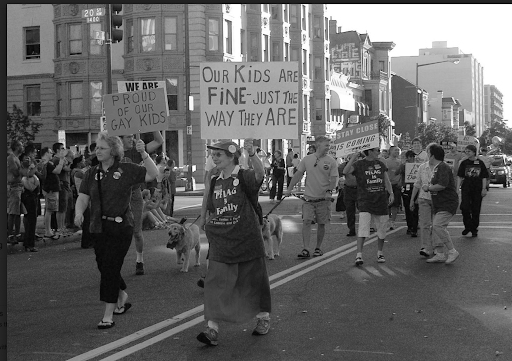 Can I add my story to the RHP collection?  
Yes! Everyone has a story to share, and every story is important. Some of the narrators (the person giving the story) are well-known names but far more are people sharing their perspectives on daily LGBTQ life in Washington over time. Narrators come from all backgrounds, and all of us are the keepers of our community's history.
How does being a narrator work?
Start the process by emailing the oral history team and telling us a little about yourself. We will connect you with a trained volunteer who will arrange a convenient time to meet and take an audio recording. Most of our interviews have been in person, but we can also conduct interviews online (we can arrange the online meeting for you).
You can also let us know about an individual, group or organization that you think would be a good source of oral history narrators.
What do I say?
All you need to do is talk with the volunteer interviewer, who will help you get started and ask follow-up questions. Most tapings last between 60 minutes and 90 minutes, but you decide how long you want to talk and what you want to tell us. Talk about anything related to the LGBTQ community in the D.C. area. Tell us about coming out, events you have attended, important causes, organizations you joined or supported, how you met people, how you were treated and what has changed—or stayed the same. You choose the memories you share.
Who can hear what I say?  
RHP posts a written summary of the interview online but keeps the actual audio recording on its drive. By sharing sound files only upon request, we try to ensure that we share your story in the spirit in which you gave it (noncommercial purposes). You will receive a copy of your sound file that you can share. 
How do I become an oral history volunteer?
Just email us to start the process. In addition to volunteers who take oral histories, we also need people to help keep our growing collection organized and accessible. Volunteers mostly work from home and on their own schedule, and we will provide you with training and ongoing support.
Can I recommend an oral history narrator?
Yes! Just use this form to make a recommendation.